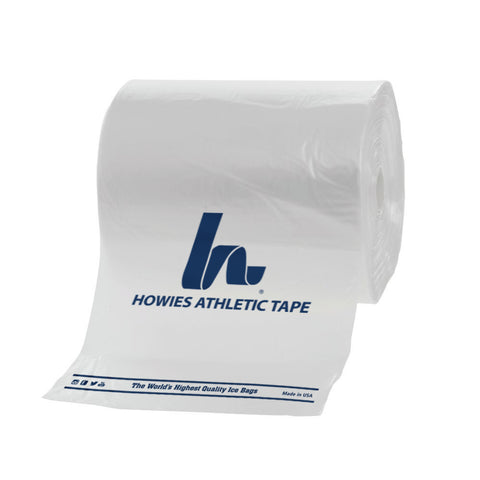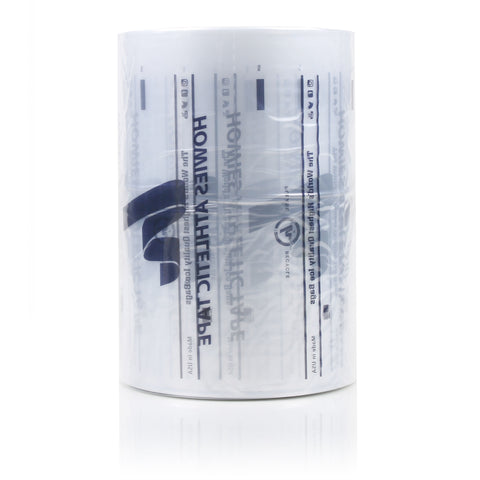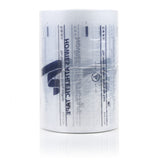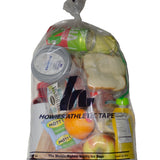 Pro Grade Ice Bags - 12" x 22" (800/Roll)
Howies Ice Bags are made with a heavy-duty polyethylene formula that's built to last. Engineered with a flexibility that'll conform to any angle and reinforced with seams to prevent leaks, ice meets its match with a durable ice bag that'll ensure maximum performance. Made in the USA and offers more bags per roll than any other industry standard.
Attention Food Service Buyers:
Here at Howies, we normally supply athletic equipment to teams & schools.  In order to help out during the crisis, Howies shifted it's production to manufacture Food Grade (FDA approved) poly bags which are the World's Highest Quality lunch bags.  It would be our pleasure to help you out in any way possible.
We have special pricing and more bag options available for school districts.  Please contact us.
For any questions, or if you need to place a PO, please contact howie@howiesfoodservice.com. 
800 Bags/Roll
Heavy-Duty Polyethylene Bags (1.5 mil)
Designed with reinforced seams to prevent leaks
Highly-flexible polyethylene to conform to athlete for superior application
Food Grade, FDA Approved
Best Value - More than 100 bags/roll than industry standard
Made in USA